CAWARDS INTERVIEWS DP CARLO MENDOZA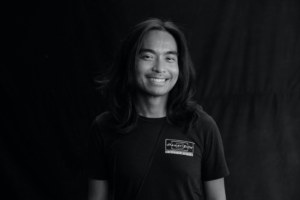 Carlo Mendoza
MANILA – Asian Cinematography Awards is happening this February. It is the first film festival from Cinematography Awards Foundation this year that highlights cinematographic works. But most importantly, it gives emerging filmmakers, mostly from Asia, the opportunity to showcase their films.
We invited one of our festival jury members, the award-winning Filipino cinematographer, Carlo Mendoza, to speak to us about the beginning of his career as DP and his process on working with films, particularly on his latest project, KALEL, 15, directed by Filipino filmmaker Jun Lana.
What encouraged or inspired you to pursue cinematography?
I started taking photos back when I was in third grade. My parents gave me a Kodak 110 film camera for Christmas and I just fell in love with taking photos. When I got to 7th grade, I became a TV show host in a children's magazine show for two years. Our segment producers were also the scriptwriters, editors and directors. I loved what they were doing, and I said one day I will be like them. And at that time, I was already in love with movies.
When I saw Wolfgang Petersen's Never Ending Story, I was stunned with movie magic. I said, I wanted to be a film director. In college, I took all the film classes I can take for my electives. I had a cinematography class under Yam Laranas who was just starting out as a film director and cinematographer. I wanted to be like him. His cinematography that time was something new and fresh and very different from other Filipino movies.
After college, I worked as a production assistant in a TVC production house. This was my first experience in the real world. I worked in numerous TVCs mostly with Jun Reyes, one of the top Filipino TV commercial directors and his cinematographer, Lee Briones. I observed their director-cinematographer relationship and realized that I only wanted Ms. Lee's job. I was interested with camera and lighting, not directing actors. So, I decided I will be a cinematographer.
What did you learn early on in your career that is very important and still helps you whenever you work on a project?
That cinematography is also about managing people.
Is there any particular film that you work with that you are most proud of?
I'm proud of KALEL, 15 because it was the first film I shot after my masters at the American Film Institute Conservatory. I felt that I was able to apply the things I learned from school and I was able to find what I felt was lacking in me as a cinematographer prior to AFI.
You are a multi-awarded cinematographer. Do you feel any pressure to do something different or innovative from your previous award-winning projects?
I don't think about the awards that I've gotten. I always hope to get offered good stories with talented directors who will challenge me to be better. But I don't like repeating myself.
How do you choose which film you want to get involve with? Do you accept film projects regardless of the material or creative people involved?
It depends. As much as possible, I choose the stories that I like or resonate with. The director is also a big factor. If it's a director I've worked with and we worked well together, most likely I will accept it. Maybe the material is something I have never done before or something that I've done but I feel I can do something different this time. Maybe it will be shot in a location I will be inspired to shoot in.
You have collaborated with director Jun Lana on several projects. How do you describe your working relationship with him, and do you have the same approach when you work with other Filipino or international filmmakers?
My relationship with Jun Lana is very collaborative. He trusts his collaborators and respects our individual craft. I try to approach all my directors the same way. I have a process that involves working closely with directors so earlier into pre-production, I would tell them that I would need a lot of time with them.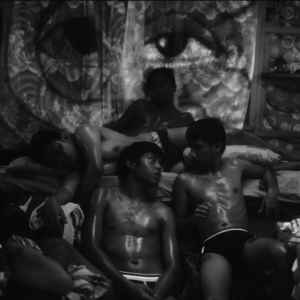 A still from KALE, 15
Your new film, Kalel, 15 is in black and white. How did that creative decision come about?
Kalel, 15 was initially Ama Namin (Our Father) some 5 years ago. From the very beginning, director Jun wanted to shoot in black and white to capture the bleakness of Kalel's life. We wanted the film to look and feel the way Kalel feels about his life and his world – isolated, alienated, dark, cold, bleak. It was really more of defining what kind of black and white we were going to go for.
I started with really understanding the story, Kalel and his relationships. I broke down the script on my own and wrote my initial thoughts. Then, director Jun and I had lots of conversations about the story and the characters over messenger while I was still in Los Angeles. We also discussed some films as references like Ida and Free in Deed.
Then I created 10 black and white look up tables (LUTs) and applied them on some images I shot before. Then I showed the test to Ben Tolentino, our film editor to ask for his opinion. We chose 5 from the 10 and he put everything together and we sent the test to director Jun. I asked him to choose one that is the best for our film. Fortunately, his choice was my choice as well.
When I got back to Manila, we scouted locations. I did my camera tests and involved our production designer. I asked for different props and fabrics of different colors and textures for us to see how they will behave in camera with my lighting and the LUT. Everything was shot in color but we were viewing with the black and white LUT I created so all our decisions were based there.
With all these new digital cameras in the market, do you have a personal go-to camera and lenses you use to shoot a film? Do you have any preference?
The camera and especially the lenses that you use should be dictated by the story and how the character sees the world and also, the budget. And the availability of the tools where you will be shooting. In the US, there are definitely more choices. But of course, every DP has their little bias on tools they are most familiar with.
I'm most comfortable with the ARRI family of cameras – Alexa Classic, Amira, Alexa Mini, Alexa LF, Alexa Mini LF. Kalel, 15 was shot on the Alexa LF. I used the Panasonic Eva-1 for a feature last year which I shot in Hong Kong and New York.
I haven't worked with Canon cameras in the last 4 years but have used the C300 for a feature back in 2015. The last time I shot with a RED was back in 2011. I have yet to try Sony Venice. When I go back to LA in March, I will be testing the Panavision DXL2 for a possible feature.
As for lenses, I really try to find the right lenses per project. But again, it really depends on what is available and what the production can afford. Sometimes you need sharper lenses, sometimes you need lenses with lifted blacks, sometimes you need lenses that flare a lot, sometimes you need low contrast lenses. Though, I love Cooke lenses and the
Panavision Ultra Speeds Noir #2.
Now that you're based in the US, is it easier or more difficult to find work, especially in LA?
I'm not sure if I'm already based in LA. I think I'm just floating. I've stopped making plans really.
What's next for you? Do you intend to get more international work or are you happy doing more independent films?
I'm starting another indie film in the Philippines with Jun Lana again. The script is superb and visually it's going to look very far from Kalel, 15. It's very challenging to shoot but we are really excited.
After that, I will be back in LA to shoot something and to color grade the feature I shot in Ohio last year. Then I may be doing a feature in the Philippines in June. It will be my reunion project with my good friend, Pepe Diokno who I last worked with Above the Clouds in 2013. I'm also in talks to shoot a project in Malaysia after that and hopefully, another feature in the US.
You know how it is. It's not happening, until it's happening.
Carlo Mendoza was a recipient of the Rachel Morrison scholarship at the American Film Institute Conservatory. More from him at www.carlomen.com.
He will be the guest speaker for the Special Talk event at Asian Cinematography Awards on February 21 at 7pm. Admission is free, visit asia.cawards.org.
INTERVIEW BY CAWARDS.ORG | 1 FEBRUARY 2020
Did you make a film?
Give Your Dreams a Chance. It Could Be YOU. Submit your film to the festival.
This month Student & Gold Members Discount
CONTACT:
---
FESTIVAL DIRECTOR:
Winston Catarroja
Asian Cinematography AWARDS Film Festival is part of the:
Cinematography Awards Foundation:
asian cinematography awards, cinematography awards, awards for the cinematographers, film festival, best cinematographer, best director, imdb, best film festival, cinematography, cinematographer, film director, best actor
CAWARDS INTERVIEWS DP CARLO MENDOZA